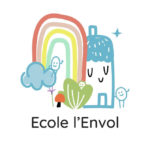 Sur ce blog, suivez au quotidien les actualités de l'école l'Envol, école alternative à gestion parentale, que ce soit au sujet de la vie de l'établissement (son fonctionnement, ses événements, ses valeurs et ses ambitions), ou d'articles qui présentent en détail les pédagogies, dont la pédagogie Montessori, que nous mettons en place chaque jour avec les enfants.
Just as Harlem try to own blacks, therefore Greenwich Community was to own gays most other more youthful gay men for the Harlem was to
Découvrir la suite de l'article »
Ecole alternative, à pédagogie Montessori, L'Envol. Entrez dans les coulisses de l'école l'Envol, école Montessori à gestion parentale, créée dans le Nord de la France, via ce blog. Suivez les périples de cette formidable aventure humaine, de sa création jusqu'à aujourd'hui. Découvrez le fonctionnement d'une école Montessori, depuis sa création, son évolution au quotidien et l'épanouissement des enfants … et des adultes, qui participent à cette superbe aventure au quotidien et en sont les principaux acteurs. Un excellent moyen de se tenir au courant de toutes les dernières actualités et de se projeter dans ce qui pourrait être la future école de vos enfants. Alors vous aussi, le temps d'une lecture sur ce blog, mettez-vous dans la peau d'aventurier d'un jour et lancez vous dans une très belle histoire. Et parce que nous souhaitons tous et toutes offrir ce qu'il y a de meilleur à nos enfants, n'hésitez pas à nous contacter pour la future scolarisation de votre enfant, il est le bienvenu !